The post T'way Air launches a Pokémon-themed Jet, Pikachu Jet TW appeared first on TD (Travel Daily Media) Travel Daily.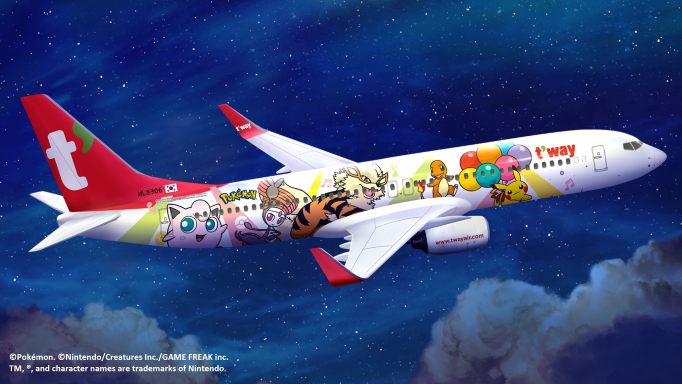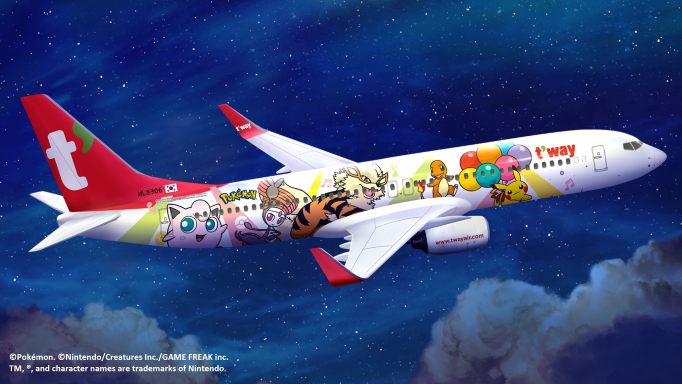 The Pokémon Company (Minato-ku, Tokyo, President: Tsunekazu Ishihara) has partnered with T'way Air, a Korean airline, introducing the launch of Pikachu Jet TW, the first Pikachu Jet in Korea. On 28th December, the launch ceremony was held at Gimpo International Airport, Seoul, South Korea.. Jeong Hong-geun, CEO of T'way Air,  Lim Jai-boem, CEO of Pokémon Korea Inc., and Susumu Fukunaga, Executive Officer of The Pokémon Company, were among those who attended the ceremony and spoke about the exciting new initiative.
On the same day, the inaugural flight departed safely from Gimpo International Airport in Seoul to Taipei Songshan Airport. The adorable plane was wrapped in a special vinyl sticker featuring Pikachu, Charmander, Jigglypuff and Arcanine having fun while enjoying Meloetta's melody. Pokémon-themed in-flight experiences such as music, in-flight decorations and amenities will provide an exciting journey with Pokémon. Original merchandise is scheduled for sale in Pikachu Jet TW from January 1, 2023.
Pokémon Air Adventures, a project started from 2021, aims to connect the world's skies through Pikachu Jets, allowing Flying Pikachu and friends to create wonderful memories wherever you go. Pikachu Jet TW is part of Pokémon Air Adventures and has partnered with airlines such as Scoot, China Airlines and Skymark Airlines to bring the joy of traveling to customers around the world.
The post T'way Air launches a Pokémon-themed Jet, Pikachu Jet TW appeared first on Travel Daily.
Source link