The post Top 10 travel trends for 2023: Adventure, purpose, nostalgia, and extreme immersion experiences appeared first on TD (Travel Daily Media) Travel Daily.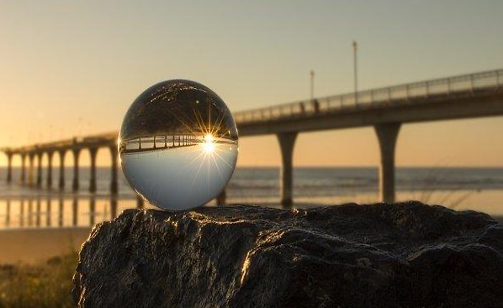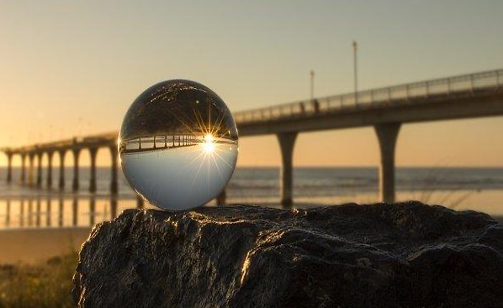 The Lemongrass Digital Insights team has researched the latest travel search trends, and drawn key findings from multiple industry reports, to bring you the top 2023 travel trends you need to watch.
Adventure, Adventure, Adventure
"Family adventure holidays" up 750% in 5 years
New and undiscovered destinations will be the order of the day – not retreading old ground. Adventure tourism will be on the radar, as travellers seek "above and beyond experiences".
Our Digital Insights team reports that searches for "teenage family adventure holidays UK" have seen a 750% rise in the past 5 years. "Multi activity adventure holidays" and "solo adventure holidays" are up by 90% in the same period.
Off-grid travel
Booking.com's 2023 Travel Predictions reveals that over half (57%) of UK travellers are looking to escape from reality in the new year, by taking an off-grid holiday: no power, no internet – no dependency on technology.
Learning survival skills
Getting in touch with nature and learning survival skills is the new upskilling holiday. No longer content with learning how to cook, paint or craft, travellers want more from their time away – inspired by TV shows like Born Survivor and Who Dares Wins.
Booking.com reports that in 2023, a considerable number of travellers will venture into the wilderness with friends (59%) or family (24%), motivated by a desire to learn essential survival skills (54%).
Wildlife adventures
Wildlife and safari travel have always been popular. But recent global events have made us appreciate the beauty of the world around us even more.
Wildlife adventures will be increasingly popular in 2023, as travellers embrace the freedom to travel the globe once more – and witness the wild and wonderful variety of life on it.
Whether it's whale watching in Scotland or looking for giant pandas in China – wildlife is firmly on the agenda in 2023. But take note – sustainability and environmental consciousness are cornerstones of this trend, and travellers will be keen to make sure they're not doing more harm than good when they choose a wildlife holiday. We'll soon be issuing a newsletter on Sustainable Travel Marketing so do watch this space.
eBiking holidays
If 2022 saw the rise of the eBike, then 2023 is the year of the eBiking holiday.
There's been a huge increase in specialist operators, and it's no wonder; cycling is one of the most sustainable ways of exploring a destination, leaving the smallest possible carbon footprint.
eBikes are perfect for all degrees of physical fitness – with France, Italy, Spain, Slovenia and Portugal being the most popular destinations. Long haul eBiking trips are also growing in popularity, with the likes of India, Japan, Sri Lanka and Vietnam being top destinations.
But you don't have to go that far for a thrill. The UK is home to plenty of well-equipped, eBike-ready trail centres and bike parks, with activities for all abilities.
Multi activity adventures
Multi-activity adventure trips are on the rise in 2023  and are a dream for travellers who want to try lots of new things at once. Our client www.slow-adventure.com has just launched some brilliant new multi-adventure trips: climbing and yoga in Italy, sailing and wild yoga in Scotland or Icelandic nature therapy: three mindful days hiking, kayaking and dining between the north Atlantic beaches and giant Vatnajökull glacier. Plus, 5% of all bookings go towards an impact fund.
The year of travel on a budget
Expedia's 2023 travel trends report, "The No-Normal", shows that budget travel is top of the agenda for 2023.
Not surprising, considering the multiple crises the world is currently facing.
And ABTA's 2023 trend report reveals that booking flexibility is non-negotiable. In the past three years, travel has been cancelled or restricted continuously, and travellers have not forgotten this. Consumers expect and demand that flexibility is a given.
Operators, take heed.
Despite all the continuing challenges we're facing, ABTA reports that the majority of people still see travel as a must – we'll save harder and longer, because we really value the respite that a holiday gives us. Hilton reports that 59% of the nation are looking to travel more in 2023 compared to 2022.
But how are we all going to fund it? Well, Booking.com reports that almost two thirds (63%) will keep a close eye on deals and hacks – with more than half (53%) happy to travel off-season or via longer routes. The traditional shoulder season may see an upswing as a result.
In 2023, travel will have a purpose
Airbnb has launched Withlocals; a BCorp-certified platform to connect people with cultures, by breaking down barriers between travellers and locals.
This was based on the insight of noticing how travellers and locals live in separate worlds.
Audley Travel reports that hotels immersed in nature and a strong community will have higher traveller appeal. Resorts that are imaginatively designed around the local landscape, and that strive to train and employ local people, will appeal to the growing community of purposeful travellers.
Wunderman Thompson reports that travellers are also finding unique ways to engage with nature locally for smaller, shorter excursions. Studies indicate that these "microadventures" are as impactful on mental and emotional health as traditional longer getaways.
Google has features to help users shrink their carbon footprints – with updates to Search, Maps, Travel, Nest, and more. And our client Direct Ferries has just launched a carbon calculator to help travellers see the positive impact they are making by travelling by ferry rather than by plane.
Buying local is seen as the ultimate way to be sustainable and responsible when you travel.
Finally, authentic food is high on the agenda of travellers. Our Digital Insights team reports that food-related searches with the term "traditional" or "authentic" rose dramatically in Q4:
Norwegian traditional recipes +120%
Filipino recipes authentic +35%
Traditional Russian food +200%,
South African recipes traditional +150%.
Digital Nomads will be normalised
Living as a digital nomad was a trend accelerated by the pandemic.
Now, work from anywhere is firmly established as a way to live. It's being taken to a new level with the launch of specialist service platforms like Selina, which offers nomads support with visas, accommodation – and even helps with finding gyms to join and making friends.
Our Digital Insights team found that the term "digital nomad" had a massive spike in April 2022 – showing 208% growth. In October, "why people are quitting their jobs" trended in Google Search.
Barbados, Anguilla, Dominica, Mauritius, Bermuda, and Aruba have all joined the growing list of countries offering digital nomad visas – and this trend isn't going to go away.
Companies like Hacker Paradise and Remote Year are making the experience more communal, bringing together people who want to live differently, travel differently and work differently.
50% want to experience a "culture shock" in 2023
Travellers want to embrace the unfamiliar in 2023 – through extreme immersion and radical itineraries. There's a growing appetite for new locations and wacky experiences, like hunting UFOs or seeking out the hottest chilli pepper.
Booking.com reports that 50% of travellers want to experience a culture shock in 2023.
What's more, there has been a notable 200% increase in searches for extreme sports – with extreme sports in the UK alone up by 130%.
Adventure seekers really are out in force!
Retreats surge for 2023 
Investing in travel for self-improvement, personal and emotional development is going to be a breakout trend next year – and so is pleasure. Over a third (36%) of travellers want to go on an erotic escape, to explore new kinks and ways of experiencing pleasure.
In addition, Booking.com reports that 42% of travellers want a break that focuses on their mental and physical health, including retreats to smooth the processes of pregnancy and menopause.
Almost half (44%) want to go on meditation or mindfulness retreats.
In support of this, our Digital Insights team noted a huge increase in Google searches for "wellness retreat" of 1,605% over the past 5 years, and climbing.
The Ayahuasca Retreat search trend is on the rise, up by 67% in Google Trends.
Booking.com echoes this, reporting that 36% want to try out psychedelic experiences.
Searches for "women's wellness retreat" are also having a big moment, doubling in search volume in the past 12 months.
In 2023, we "Netflix and travel"
Netflix (and other streaming platforms) provided accidental marketing for locations during lockdown and beyond. Here are a handful of locations made famous by TV:
Bridgerton
Visit England has a specific page about where to find locations to visit from the show.
After Life
3,300 people search for the filming location of After Life each month, ranking it as 8th most Googled Netflix location fans want to visit.
Emily in Paris
British interest to travel to Paris spiked by 50% after the release of the Netflix series.
Sex Education
13,350 Google searchers found out the series was filmed in Wales. You can even rent out the Norwegian chalet used as Jean and Otis' home for a staycation.
So, what's TV going to do in 2023? Well, we're predicting a huge influx of travellers to Italy, with The Crown and White Lotus putting a spotlight on the Amalfi coast and Sicily as key locations.
2023 is the year of nostalgia for all things "home"
GWI reports that around 90% of consumers say they plan to take a domestic vacation in the next 12 months. In the UK, searches for "staycations with hot tub" increased by 154%.
If this sounds totally counter-intuitive, after we've just talked about how 50% of travellers want to experience a "culture shock" in 2023 – remember that people also want to travel more.
Both of these travel desires can co-exist, and don't mutually exclude each other.
But there is one demographic that's certainly more keen to stay close to home than others: new parents. This segment is craving familiarity, and searches for "new baby camping essentials" have increased by 71%.
Van life, glamping, and UK staycation hotspots
Demand for "SUV camping ideas" increased by 76%, and searches for the term "van life" have risen by 216% since 2018.
The term "glamping" has increased 777% over the past 10 years. This trend is going nowhere, and Covid (for all its terribleness) has opened more people to the natural spaces so vital to our well-being.
Data from Simply Business shows that staycation hot spots in the UK are currently Devon, the Lake District, Dorset, North Wales and Cornwall.
The fastest-growing staycation regions are the Peak District and Somerset.
2023 is the year of technology-informed travel
People spent a lot of 2022 talking about the metaverse, and the creation of virtual environments.
And, while the metaverse represents a lot of potential for travel, the recent news that there are practically no users right now is… a little disheartening for investors.
But some brands are going for it.
Singaporean brand M Social (part of Millennium Hotels and Resorts), became the world's first hospitality group to operate a hotel in the metaverse, when it launched the M Social Decentraland in 2022. Users can book rooms using cryptocurrency, and explore the hotel.
But so far, there aren't many takers. Decentraland, a $1.3 billion creation, has a grand total of 38 daily active users. Maybe the tech just isn't ready yet. Maybe people just want to experience the world for real. In the meantime, VR has other more practical applications: Booking.com found that 46% of travellers would be more likely to travel to previously undesirable destinations if they could experience them virtually first.
Tech definitely has its place in travel, though. Hilton's 2023 Trend report found that 67% of Brits are looking to technology to make travelling in 2023 seamless.
One in five (21%) want to use technology within their hotel stay, with digital room keys and mobile check-in services.
And of course they could at some point (not yet!) replace costly fam trips and press trips for clients.
2023 is when travel brands become lifestyle brands
In recent years, we have witnessed celebrities developing their own personal lifestyle brands; like Gwyneth Paltrow's Goop and Dua Lipa's Lifestyle 95.
Hotels have tapped into this, too. It was pioneered by brands including Firmdale Hotels and Soho House, driving awareness and retail opportunities to the next level. Fans of Soho House can even buy homeware and employ its interior design services, through the cleverly named Soho Home sub-brand. Their most recent foray is in skincare, with its own dedicated retail site – Soho Skin.
Community, inclusivity, and flexibility are key to this movement. Next-generation hotels are set to be the central, cultural hubs of their communities. They'll achieve this with long-term residencies, public communal areas, coworking spaces, local food, and events that showcase the local best of the area.
The post Top 10 travel trends for 2023: Adventure, purpose, nostalgia, and extreme immersion experiences appeared first on Travel Daily.
Source link